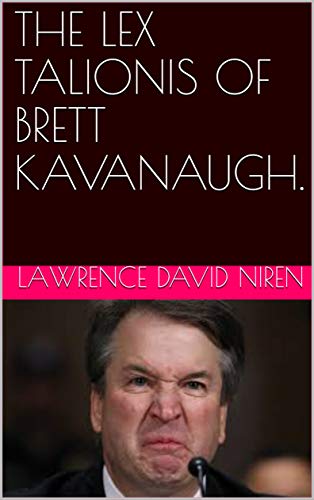 The Lex Talionis of Brett Kavanaugh : Lawrence David Niren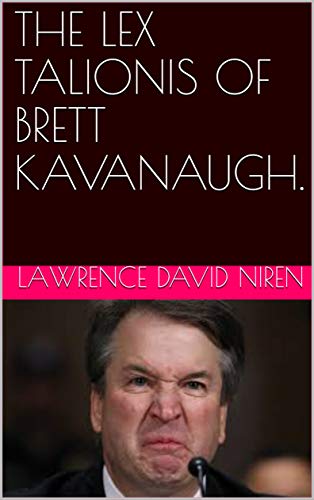 Did Brett Kavanaugh rape a girl of 16 named Fiona many years ago, and the only reason why she has never come forward to accuse him, is because she is dead?
Did Brett Kavanaugh attempt to rape Dr. Christine Blasey Ford when she was 15 years old?
Did Brett Kavanaugh perjure himself to not only the Senate and to the world, but to God, when he swore to God under oath at the Senate Judiciary Hearing on September 27, 2018, that he never attempted to rape anyone, and he never raped anyone?
These and other extraordinary questions are answered finally in this new mystery novel about God's punishment.
Other books by Lawrence David Niren are also on Whizbuzz Books:
ANGELA & THE DEVIL
The Angel, The Lesbians, & The Magnificent Grant
The Ecstasy
Juvia, Kennedy & the Trial and Confession of Trump
Compassion I
Compassion II
Light of The Lord's Lesbian
The Kazandra Appearance
God, the Devil & the Curse of Tippecanoe
The Good & The Evil
INRI YHVH
Drink From The Furry Cup
Book Links
Facebook
Linkedin
Goodreads
Amazon Author Page
On Amazon
More Great Reads: