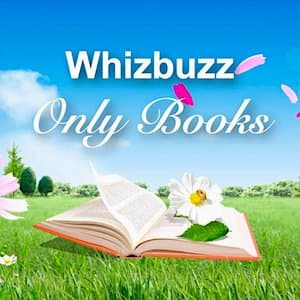 Promote Your Book On Whizbuzz Books
Whizbuzz Books offers you affordable book promotion for one whole year to boost your book's exposure.
The more you increase the visibility of your book, the more chance it will be read.
Whizbuzz Books promotion can help you extend your online reach, attract new readers and develop your author brand.
We will promote your book on the Whizbuzz Books website, as well as on Facebook, Twitter, Pinterest, Linkedin, WordPress, and Tumblr.
Whizbuzz book promotion is long-term, extremely cost-effective and efficient.
One-year book promotion for only US$49.00

√  Your Whizbuzz book page includes your book cover, book description and links to your website, blog, social media profiles or publisher's website.
It also includes a link to Amazon or to other book retailers. Your Whizbuzz book page remains on our website indefinitely, as long as your book is available for sale.
√  On the day it is published, we share your Whizbuzz book page to over 600,000 users on 14 social media accounts on Twitter, Facebook, Tumblr, Pinterest, WordPress and Linkedin.
√  Your book cover is featured on the homepage of Whizbuzz Books in the Latest Books section for 10 days after your Whizbuzz book page goes live.
√ For the remainder of your one-year subscription, we keep promoting your book on our primary social media accounts. Our social media reach and account statistics are available here.
√  Your book is showcased in turn for one year on our 100 Book Picks page of our website
√  Your book appears in rotation for one year in our More Great Reads section, which shows on every single Whizbuzz book page.
√  Your book is featured for one year on our real time social media BUZZ Page.

√  If your book is one of the top 20 books with the most page views over 30 days, it can get extra exposure by appearing in the  Popular Books This Month section.
This panel is on all book pages and most other pages on our site, including the homepage. Sharing your Whizbuzz book page and Whizbuzz posts with your followers on social media is a great way to attract more page views and help get your book showcased here.
√  You can list your book in two genres categories selected from our list of genres. Your book remains listed indefinitely on our genre pages.
√  Your name is added to the Whizbuzz Author list if you provide a link to your author website, blog, Goodreads page, Amazon Author Page or one of your social media accounts. This link stays permanently on our website, provided that your book remains available for sale.
√  To help increase visibility and traffic from search engines and to attract more readers, your Whizbuzz book page is SEO optimized for Google, Bing and Yahoo search engines.
√  Yes, all of the above book promotion for only $49.00!

Have the following information ready to complete your submission.
√ Your name (or author pen name if applicable)
√ Your Paypal name or Paypal email address.
√ Your book title (and subtitle if applicable)
√ Your ISBN 10 or 13 number and/or your ebook ASIN number/s.
√ Your book description. A well written 200-300 word description of your book. Please do not include links in your book description. Add them to the links section.
√ Your book genres. Select a maximum of 2 genres. Please select from the genres listed on our website.
√ Your website address and social media links: Include your website, blog, Facebook, Twitter, Goodreads, Amazon Author Page etc. (Maximum of 4)
√ The website URL address link to your book buy page on Amazon, or another retailer.
Any questions? Please consult our FAQs for the answers to questions you may have.
Please note: Erotica Titles. Yes, we promote erotic titles but cannot accept books with explicit cover images, or book descriptions containing offensive language. If you are unsure, please contact us before paying for your submission, with any questions you may have regarding your book's acceptability.
Price: $49

Please Contact Us if you need assistance.
Please note that we are located in Europe, and will respond to messages between 9:00 a.m. and 5:00 p.m Monday to Friday, and when we can on the weekend.
Check here for Current Central European Time.