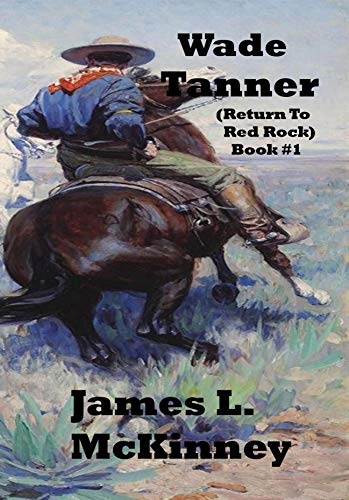 Wade Tanner (Return To Red Rock Book #1) : James L McKinney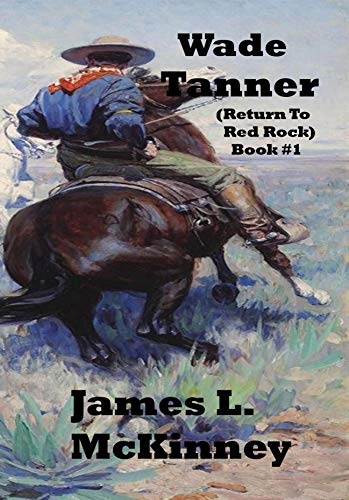 Wade Tanner came back to Red Rock to find his mother had died and his father had been murdered. His ranch was in the hands of a crooked owner but it wouldn't stay that way for he had the guts and the gun to take it back.
On the way back home by stage Wade meets the lovely and wealthy, Kate Wells, who is engaged to the fraudulent John Beldon. The stage also undergoes a violent attack by the notorious Tonto Apache chief, Delshay. Wade and Kate become close and a beginning romance blooms during the Indian attack.
Little does Kate know that her fiancé is the one who had her father killed and also Wade's father.
US Marshal Bob Morgan is also on the stage to Red Rock. He is investigating the murder of Kate Wells father. He becomes a strong ally of Wade.
The former gunfighter and outlaw, Gus Arby, aka 'Blackjack', teams up with Wade and Marshal Morgan to form a formidable team that takes on all comers who run on the shady side of the law.
A bitter war rages between Wade and John Beldon that carries us into the next three volumes which extends into a six-volume set of the "Wade Tanner" Series. This is Book One.
Bonnett Blood (Bonnett #20) by James McKinney is also on Whizbuzz Books.
Book Links
Facebook
Amazon Author Page
On Amazon
More Great Reads: