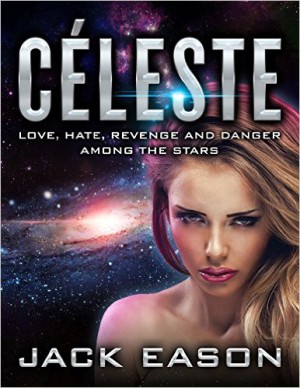 Falling in love is always complicated especially for a disembodied artificial intelligence like Céleste, aboard the exploratory spaceship Apkallu. For her to be able to physically express her love for the man who means so much to her will be impossible to achieve, or will it?
Eason's best work yet, his new book Céleste combines romance and science fiction in a story that has a twist on every page – Nicholas Rossis
Romance beyond the stars abounds in this sensuous sci-fi, entwined with mission, morals and lust. Eason takes us to a place where human desire dwells in mankind and aliens alike, no matter how many light-years away – D.G. Kaye
Jack Eason never rests. When he is not knee-deep in archaeology, or wandering around forests in elf fables, he is busy combining sci-fi with a little added romantic spice – Derek Haines
Turning Point, Globular Van der Graff's Goblin Tales for Adults, The Forgotten Age, The Next Age, The Guardian, Race Against Time and Autumn 1066, The Magisters and The Forgotten People by Jack Eason are also on Whizbuzz Books.
Book Links
Website
Facebook
Twitter
Amazon Author Page
On Amazon UK
On Amazon
More Great Reads: