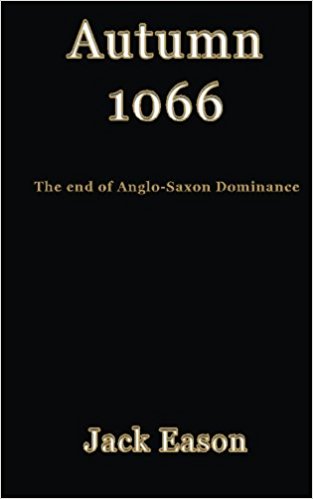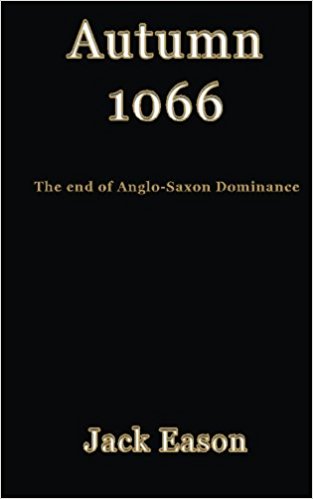 Down the centuries the British Isles has always been seen by invaders as a legitimate target for exploitation. This novella concerns the last few weeks of Anglo-Saxon occupation, ending on the 14th of October, 1066.
In Autumn 1066, author Jack Eason gives a great sense of 'place', of detail. The reader is right 'there' in that poignant year, marching, shivering with September cold (as '…no warming fires were allowed lest 'enemy spies would soon spot their approach.')
From the very first few lines, Eason, practising his unique drycraft, begins to weave his particular brand of magic on his reader. Eason glamour's with well-crafted dialogue, drawing his reader into the time and into the action. To accomplish this, the author proffers a gentle blend of informative nomenclature coupled with familiar speech, to ease the reader into his story without distancing with words too unfamiliar, which is a criticism frequently made of Bernard Cornwell's epics. I long to read more. – Martin Bradley
Turning Point, Globular Van der Graff's Goblin Tales for Adults, The Forgotten Age, The Next Age, The Guardian, Céleste, Race Against Time, The Magisters and The Forgotten People by Jack Eason are also on Whizbuzz Books.
Book Links
Website
Facebook
Twitter
Amazon Author Page
On Amazon UK
On Amazon
More Great Reads: