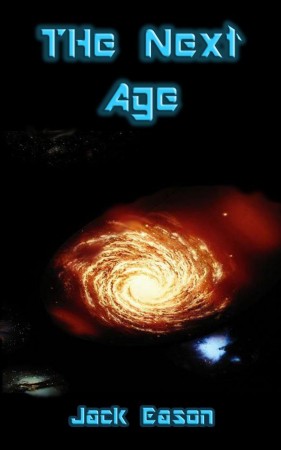 The Next Age : Jack Eason
Prepare yourselves for a wild ride as you read about an apocalyptic possible alternative future for mankind. The Next Age follows our fight for survival in the thirty-second century. It's not too late. We still have time to change our ways. This story need not become a reality…
For countless millennia we swallowed the myth perpetrated by the world's many religions that we were the only sentient species in the cosmos made by an all-powerful God. As it turned out it was an arrogant belief.
In the twentieth century, during the period known as the Cold War, between America and its allies versus the former Soviet Union and its acolytes, we revealed our existence to the universe by launching two probes into deep space. The whole event passed into history and was completely forgotten until the thirty-second century, when mankind got a wake-up call that none of us was prepared for.
Turning Point, Globular Van der Graff's Goblin Tales for Adults, The Forgotten Age, The Guardian, Céleste, Race Against Time, Autumn 1066, The Magisters and The Forgotten People by Jack Eason are also on Whizbuzz Books.
Book Links
Website
Facebook
Twitter
Amazon Author Page
On Amazon UK
On Amazon
More Great Reads: