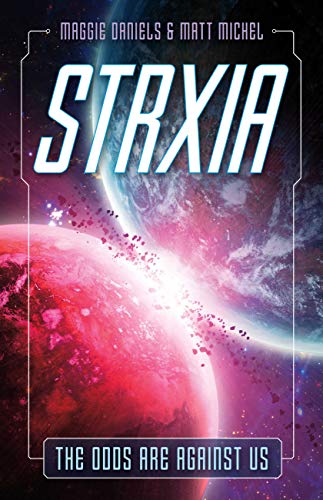 STRXIA : Maggie Daniels and Matt Michel
STRXIA: The Odds are Against Us
STRXIA: THE ODDS ARE AGAINST US is a STEM-based portal fantasy with a target audience of elementary school children in the age range of eight to twelve.
Strxia is a parallel world in crisis due to the authoritarian rule of the Odds, an elite group of scientists who have taken control of odd numbers, leading to structural and economic chaos.
The plot of Strxia invites young readers to enjoy a fun and action-packed adventure while being introduced to some fundamental basic physics concepts along the way.
Our unconventional hero, Seth Cox, devises a plan to help Strxia relying on his mathematical aptitude in conjunction with the distinctive skills of three of his baseball teammates: Jared, Alex, and Chase.
A very similar plan unfolds on Earth as the four players attempt to help their team win the first game of the season. Tension mounts as they confront seemingly insurmountable obstacles in both worlds.
Book Links
Amazon Author Page (Maggie Daniels)
Amazon Author Page (Matt Michel)
On Amazon
More Great Reads: