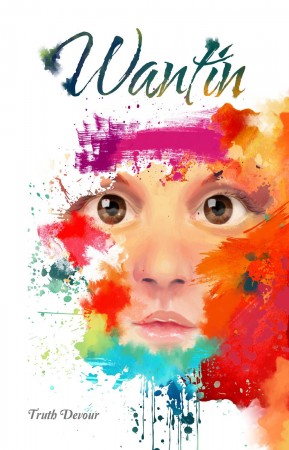 Wantin
Wantin is book 1 in the contemporary romantic trilogy by Truth Devour with erotic and paranormal undertones.
Book 2: Unrequited Book 3: Sated
If it feels so good loving the wrong person, imagine how wonderful it is going to be when you love the right one.
Fate is relentless in its pursuit of Talia Jacobs. Presented with unimaginable turns of chance, she is drawn into the depths of tragic losses then catapulted to the extraordinary heights of life's joy. Take the journey with Talia as she undergoes her sexual, social and physical metamorphosis from a vulnerable girl into a mature young seductress.
Nothing in life is ever as it seems. Is she blessed or cursed? Will she ever find the man who will love her like no other, fearlessly caressing the deepest part of her being while intertwining his soul to hers in a dance that holds the unspoken promise of forever?
Book Links
Website
Goodreads
Amazon Author Page
On Amazon
More Great Reads: