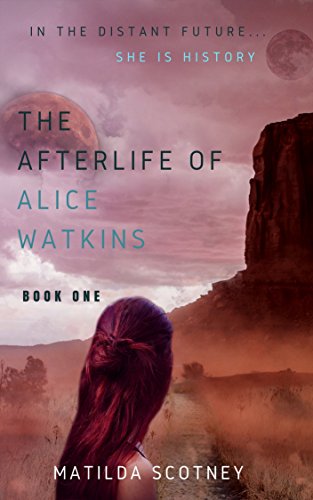 The Afterlife of Alice Watkins : Matilda Scotney
The Afterlife of Alice Watkins: Book One
In the distant future…
Alice Watkins is history.
Time's attention must have been elsewhere the moment old, grey, unsophisticated Alice Watkins died in her armchair a few days before her birthday in November 2016.
It still wasn't minding what it was doing on Saturn Station in the year 2513.
Dr Jim Grossmith, one of the most eminent scientists of the age has devoted his career to The Sleeping Beauty Phenomenon, guarding the beautiful, red-haired young woman who sleeps peacefully, in a mysterious sarcophagus, her life perfectly suspended, her body preserved in a strange fluid. The woman, cocooned in her protective shell has defied scientific analysis for almost four hundred years.
History recorded little, only that she is Dr Alexis Langley, a noted scientist of her time.
When the sarcophagus opens and vanishes without a trace, leaving the young woman in his care, Jim Grossmith eagerly awaits the day when she can tell him the manner of her preservation. A strange science, lost in the annals of the past? Alien technology?
But as he learns her story, Jim Grossmith finds himself faced with an even deeper mystery. He is certain the physical form of Dr Alexis Langley emerged from the sarcophagus, but as for anything else…
Book Links
Website
Facebook
Amazon Author Page
On Amazon Australia
On Amazon
More Great Reads: