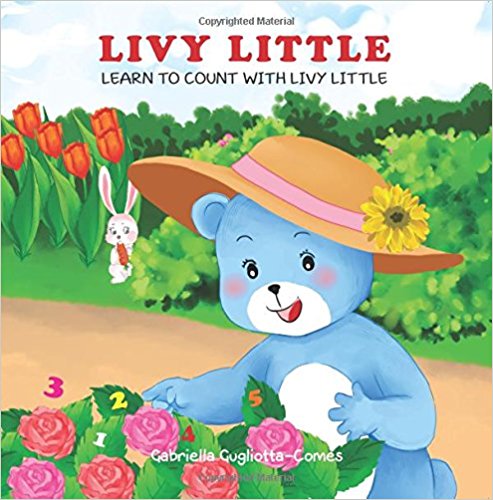 Livy Little : Gabriella Gugliotta-Comes
Livy Little, Learn to Count with Livy Little
Learning to count with Livy Little is lots of fun for children of all ages.
This little bear loves to add numbers and count everything she can see.
She counts with her fingers and toes, hats and doormats, pies and fries, and even the butterflies, and, so much more! Join Livy Little on her mission to learn all about counting and numbers as she says, "What wonders can be done with numbers!"
This book is designed for school age children that are just learning to count.
Vivid colors, and custom graphics make it fun to read.
More Great Reads: