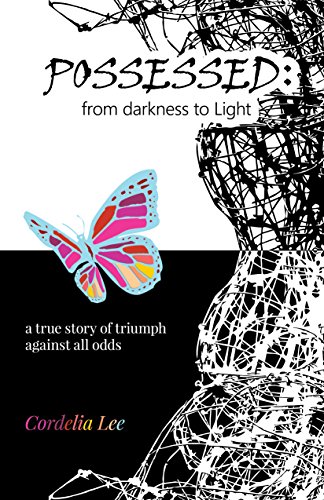 Possessed: From Darkness to Light
My personal memoir as a survivor of black magic and demonic possession, on top of other life challenges like troubled childhood, molests, rape attempt, anorexia, unfulfilled maternal instinct, failing marriage, and depression
This is the only personal memoir in the market of a real person who came out triumphant, positive and healed after a harrowing experience as a black magic victim and that of demonic possession.
Cordelia Lee is no stranger to suffering and painful memories. A troubled childhood, molests, rape attempt, black magic, anorexia, unfulfilled maternal instinct, failing marriage eventually led to depression and isolation. But Cordelia's problems were not only physical and mental; spiritual forces added to her agony. Things she used to think were illogical and nonexistent.
Initially, Cordelia's encounters with the supernatural were benign. A spontaneous kundalini awakening enlightened her to the forces that surround us, and she delved into the invisible world of vibrations and energies. But it wasn't long before ghosts began to torment her.
Cordelia couldn't give up on her well-being after coming so far. She knew healing was possible, so long as she perseveres. But the ghostly attacks intensified to the point of possession—not by one demon but by many.
Cordelia would need to explore all her options, both earthly and spiritual in order to finally find freedom.
Book Links
Website
Facebook
Goodreads
Amazon Author Page
On Amazon
More Great Reads: