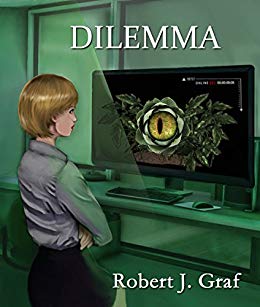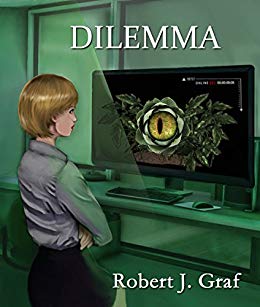 The extraterrestrial, Zchaug, further complicates Ann's efforts. She is forced to reveal Zchaug's existence to the UN, and along with the Vatican, they proclaim First Contact to an unbelieving world.
Government agencies attempt to take control, but Zchaug refuses to talk to them, and political infighting ensues. And to add insult, a UFO cult decides Zchaug is evil and destroys Ann's communicator.
All the while Ann assists the Vatican to prepare for the inevitable but unpredictable consequences of her discovery.
The terrorist group attacks Ann. She nearly dies, but Alex Baxter, her lover, again saves her. Ann decides to kill the terrorist leader, though she is forced into hiding, effectively trapping her. In desperation, she modifies her communicator to only verify historical events. She convinces her previous employer to mass produce it, hoping an unsuspecting public will generate the crucial data she must have.
With the aid of her communicator, Ann and Alex track the terrorist leader across the Middle-East and bring him to a fitting end.
In Dilemma, volume two of the "Window on the Past" trilogy, physicist Ann Grey continues her frustrating struggles to comprehend her quantum-entangled communicator's impossible fact-checking ability—it cannot tell a lie.
An Unimaginable Discovery and Revelation, volume one and three of the "Window on the Past trilogy", are also on Whizbuzz Books.
Book Links
Amazon Author Page
On Amazon
More Great Reads: