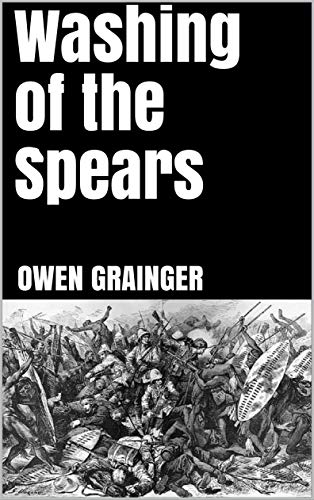 Washing of the Spears : Owen Grainger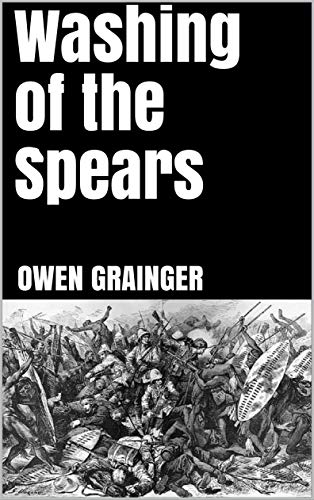 It is 1879 and Lieutenant Robert Connor, a newly commissioned officer in the British Army, has been sent to a war in Africa on special posting. This war, soon to become known as the Zulu War, will be his first.
Attached to the Central Column, under the command of Lieutenant-General Frederic Augustus Thesiger, Lord Chelmsford, an old friend of his father's, Connor is thrown into the fight: attacking an enemy kraal, scouting ahead of the invading column and riding deep into enemy territory to meet a Boer gunrunner, Bash Van der Byl, who also spies against the Zulus.
Things do not go well with Van der Byl, whose actions could endanger British soldiers, and Connor and the Boer part as enemies.
When 20,000 Zulus attack the Central Column's camp, Connor is in the thick of the fighting and, surviving the battle, later finds himself at Rorke's Drift, where a small British force has to hold off a 4,000 strong Zulu impi.
But the Zulus are not Connor's only enemy. Bash Van der Byl has also found his way to Rorke's Drift and as Connor fights for his life on the frontline, behind him Van der Byl plots his demise.
Can Connor, surrounded by enemies on all sides, survive his first war?
Book Links
On Amazon UK
On Amazon
More Great Reads: