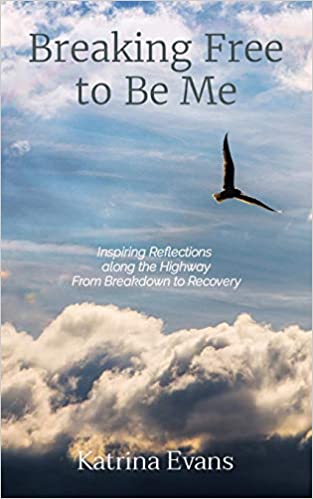 Breaking Free to Be Me: Inspiring Reflections along the Highway From Breakdown to Recovery : Katrina Evans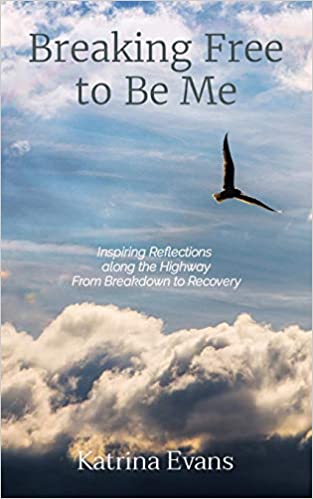 I was just starting to come back to life after a major breakdown, when it all began to come together…
We were given the task of writing an intimate letter to ourselves during a recovery group session. As my hand flowed across the page and the words appeared in front of me, it soon became clear that to release myself from the anxiety and depression that controlled and overwhelmed me, I just needed to be Me.
Although it isn't quite that simple, I do believe that the most crucial part of any journey from breakdown to recovery, is to explore and re-discover yourself and not be afraid to become the real You—the person you were created to be.
Breaking Free To Be Me has evolved from my own recovery process and a drawing together of the many years I spent studying and trying to understand human thinking and behaviour. It is a collection of short pieces that have been designed to be easy for the reader to ponder and will equip them with some powerful tools as they travel along life's highway.
Book Links
Website
YouTube
On Amazon
More Great Reads: