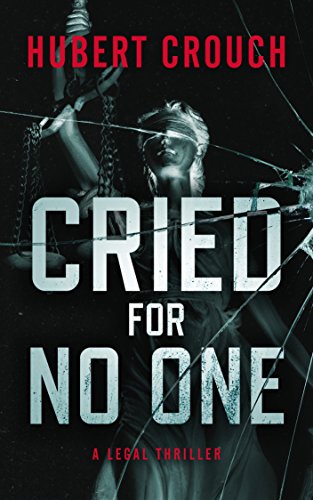 Cried For No One: A Legal Thriller : Hubert Crouch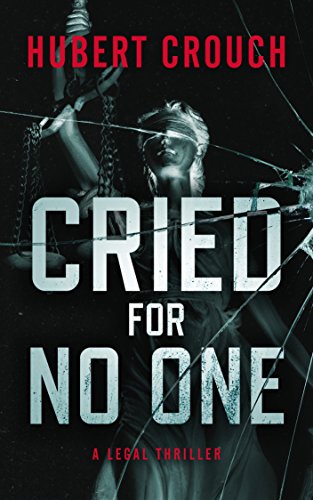 Who would steal a body from its grave and why? A beautiful University of Texas student, a wild night of partying, a mysterious death, a high-stakes courtroom drama where truth is elusive and justice hard to find.
In this best-selling debut, flamboyant Fort Worth trial lawyer Cal Connors is hired by distraught parents after their daughter's body is found beneath an inverted crucifix on the altar of a rural church. Hard-nosed in the courtroom and well-connected to the local media and judiciary, Cal sues the cemetery for millions.
Hot on Cal's trail is Leah Rosen, a young journalist closing in on the truth and willing to put her career on the line for justice.
Defense attorney Jace Forman takes on his rival Cal and won't rest until he finds out who could have committed this macabre crime and why.
"In the well-plotted tale, the author adeptly explores the complex interrelationships among politicos, the media and various legal and law enforcement professionals…Well-crafted with an authentic Southwestern setting…" – Kirkus Reviews
"If your preference in fiction leans toward courtroom drama and mystery, you will love Hubert Crouch's Cried For No One." – Founding Editorial Director of USA Today and Founder, the First Amendment Center.
"As a former state district judge, I was riveted to the book. I know Hubert as a top-of-his-class trial lawyer — now I know him as a top-of-his-class author. Just as he could effectively present his case in a winning manner to persuade a court or jury, he has used these same accomplished skills on his reader — he captivates, holds our attention and, with all the flair of great suspense writers, weaves a story that you can't put down. Well worth the read!" – The Honorable Alvin Zimmerman, Former Texas State District Judge
With its intriguing characters shocking twists and turns, and sizzling Texas flavor, this legal thriller will keep readers enthralled until its heart-stopping climax!
Book Links
Website
Facebook
Twitter
Goodreads
Amazon Author Page
On Amazon
More Great Reads: