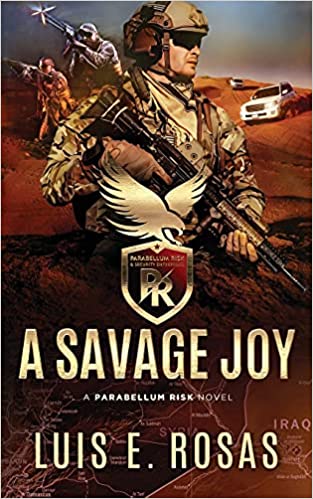 A Savage Joy : Luis E Rosas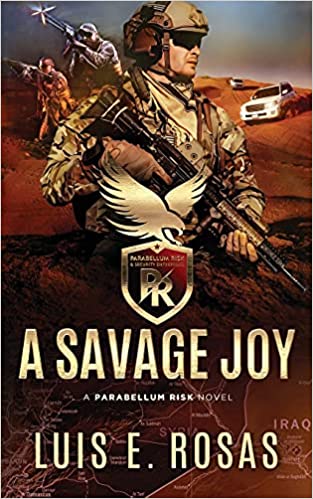 A soldier struggling to leave the missions behind, a cosmopolitan lawyer seeking a higher purpose, a businesswoman successful at everything but love, and a dark secret with deadly consequences.
What happens when the life you lead and the person you love can no longer share the same path? This is the question Hector Vidal struggles to answer when his team at Parabellum Risk is hired to escort and protect their new client on a dangerous assignment in Iraq.
Hector is ready to lead Bravo team, but for Kelly, his wife, this mission is more than she can bear. After too many sleepless nights over too many deployments, one more mission is something their strained marriage cannot survive.
The choice should be simple, but as the threat of ISIS looms near, the choice between safeguarding his team and saving his failing marriage is all except that. In the end, Hector is compelled to go on one more mission—his last.
Jessica Beaumont, the lovely, intelligent lawyer, is the client assigned to Bravo team. And she is also every man's dream: attractive, confident, smart—a femme fatale. There's just one thing: Jessica is also the estranged stepsister of Kelly, a dangerous distraction for the husband and soldier focused on saving the mission and his marriage.
And Jessica is dangerous in more ways than one. A dark secret she's been running from for years has followed her—and her shadowy past is about to burst into light with violent consequences for all. Hector is thrust into the most important fight of his life to save those he loves, but can they survive the hell to come?
A Savage Joy is a pulse-quickening thriller with romantic themes that asks the question of how far we are willing to go to safeguard those we love.
Book Links
Website
Facebook
Twitter
Goodreads
Amazon Author Page
On Amazon
More Great Reads: