Vengefully Yours: From enemies to lovers to second chances, a steamy collection of romantic mystery-suspense dark romances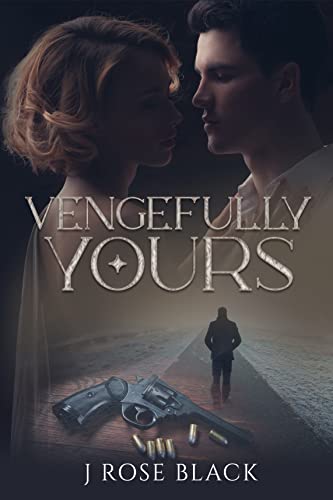 Vengefully Yours is a page-turning collection of steamy romantic mystery-suspense dark romances that will leave you breathless and begging for more. Dive in to the mysterious world of love, betrayal, and revenge as you explore the thrilling and intricately woven stories that make up this incredible collection.
1940's era private investigator Joe Casey finds himself entangled with a dangerously alluring woman as he launches a war of vengeance against the mob.
Stellan Stark, a paramilitary assassin for hire, must face the mission and the woman he walked away from – ten years ago. With his handlers watching his every move, can Stellan find the closure he needs to finally leave the tempting and tempestuous Verity Cordray in the past? Or would he dare defy orders a second time?
Former Marine intelligence operative Maxen Brigh joins forces with the relentless and attractive investigative reporter Aveline Watson. Together, they embark on a high-profile, international manhunt for a murderer. The victim: Dr. John Watson, Sherlock Holmes' assistant – and Aveline's father.
With a masterful blend of mystery and romance, J Rose has crafted a collection that will appeal to fans of both genres. So what are you waiting for? Get lost in the captivating world of Vengefully Yours and discover the power of love, revenge, and second chances.
Book Links
Amazon US
On Amazon – UK
On Amazon – CA
On Amazon – AU
On Amazon – FR
On Amazon – ES
On Amazon – IT
On Amazon – NL
On Amazon – JP
On Amazon – BR
On Amazon – MX
On Amazon – IN
More Great Reads: