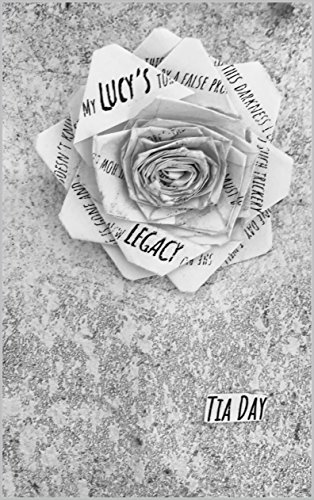 Lucy's Legacy
Caitlin Beck is a complicated twenty-one-year-old college student with a dark past. A past made elusive to Caitlin herself after a traumatic event at the age of five had induced a highly complex case of Dissociative Amnesia Disorder.
But all things considered, Caitlin's life appears to be moving along as planned. She has just moved into the dorms at Mary Mackland University, where she will fulfill her dream of becoming a Child Psychologist.
Along for the adventure is Caitlin's adoptive sister, and college roommate, Luciana "Lucy" Capelli.
Lucy's parents adopted Caitlin at the age of twelve after Lucy had befriended Caitlin at the local Rec Club in Richmond, Virginia. Lucy's friendship gave Caitlin hope during a time when all hope was lost. In fact, Lucy saved Caitlin's life.
And now, as Caitlin adapts to the new and exciting life of a college-coed, her future looks quite promising, indeed. But there is just one problem…
Caitlin's past isn't done with her yet, and after it tragically collides with her present, those in Caitlin's past will soon find out that Caitlin…
…isn't done with them, either.
Lucy's Legacy is a captivating story of love, loss, and revenge. Narrated by a highly complicated and justice-driven protagonist, Lucy's Legacy, will have you begging the question of when, if ever, murder is justifiable.
Book Links
On Amazon
More Great Reads: