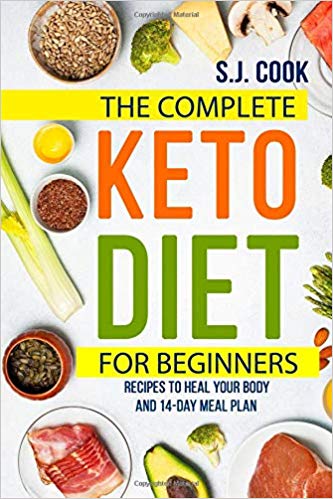 Previously, like Hollywood celebrities, I followed alkaline, juice and smoothie diets for reducing weight, balancing the pH level, anti-aging and to avoid some health problems like arthritis and cancer. But as much as I did exercises and followed the diet, I faced some problems and found it difficult to reduce stubborn belly fat, then after a detailed research and seeing results, I followed a new diet called ketogenic diet. You might have heard about it, but haven't tried it.
Discover the simple secret to The Complete Keto Diet for Beginners!
S.J. Cook brings an entirely new approach to achieving health, healing, weight loss, and happiness through a keto-adapted lifestyle with The Complete Keto Diet for Beginners.
The Complete Keto Diet for Beginners, will help you gain energy, lose weight, improve your health, and turn you into the ultimate fat-burning machine—all without restricting or even counting calories. You'll have all the tools you need to fall in love with your body.
Book Links
Facebook
Amazon Author Page
On Amazon
The Complete Keto Diet for Beginners : S.J. Cook