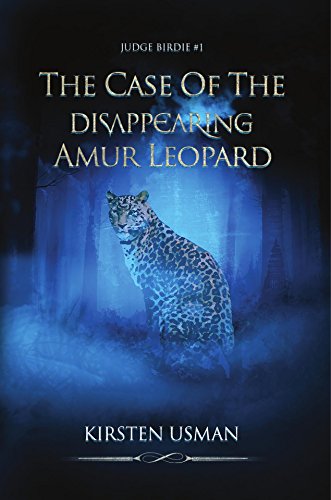 The Case of the Disappearing Amur Leopard : Kirsten Usman
The Case of the Disappearing Amur Leopard (Judge Birdie – Volume 1)
Preservation over profits or profits over preservation? What would you choose?
A lawsuit declaring a new construction project threatens the endangered Amur leopards just landed on Judge Birdie Barringer's desk. She and the members of the jury hold the fate of the leopards in their hands. One wrong decision and the leopards could disappear from the face of the earth – forever! Obnoxious attorney conduct, haunted secret tunnels and her love for new adventure keeps Judge Barringer living life to its fullest. Time may be running out for the Amur leopards. Will anyone step up to protect them?
Stand up for our endangered species and become a Planet Protector with this illustrated adventure. Included with your purchase is an official Planet Protector Member Log. You will learn facts about endangered species, the United States judicial branch, and United States case law.
Join us in making our planet a better place – one child at a time.
Book Links
Website
Facebook
Twitter
Amazon Author Page
On Amazon
More Great Reads: