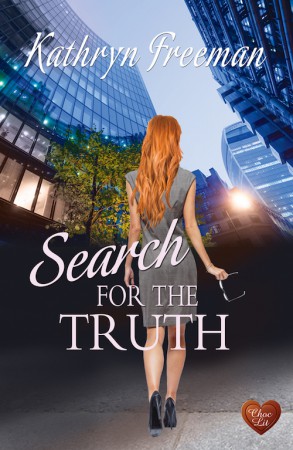 Search for the Truth : Kathryn Freeman
Search for the Truth
Sometimes the truth hurts …
When journalist Tess Johnson takes a job at Helix pharmaceuticals, she has a very specific motive. Tess has reason to believe the company are knowingly producing a potentially harmful drug and, if her suspicions are confirmed, she will stop at nothing to make sure the truth comes out.
Jim Knight is the president of research and development at Helix and is a force to be reckoned with. After a disastrous office affair he's determined that nothing else will distract him from his vision for the company. Failure is simply not an option.
As Tess and Jim start working together, both have their reasons for wanting to ignore the sexual chemistry that fires between them. But chemistry, like most things in the world of science, isn't always easy to control.
Book Links
Website
Facebook
Twitter
Amazon Author Page
On Amazon UK
On Amazon
More Great Reads: