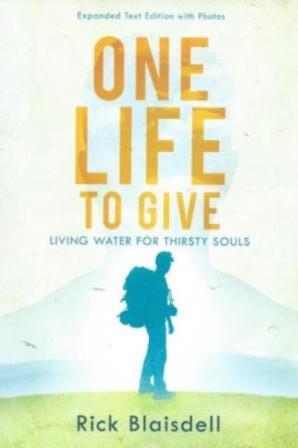 One Life to Give : Rick Blaisdell
One Life to Give – Living Water for Thirsty Souls
One Life to Give is a book full of joy, thanksgiving, and wonder and probably unlike any other book you have read.
It chronicles the work of a fearless man of God among often isolated peoples living lives consumed by profound spiritual and material poverty, suffering, fear, hopelessness, and unimaginable abuse and yet, ultimately, it is about victory over all of these!
The Gospel's message of love, hope, dignity, healing, salvation and freedom transforms their lives for the here and now and for eternity. This is not a casual armchair read. You will find yourself drawn in and deeply affected.
Book Links
Website
Facebook
Goodreads
Amazon Author Page
On Amazon
More Great Reads: