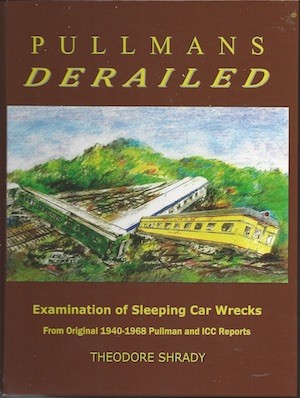 Pullmans Derailed : Theodore Shrady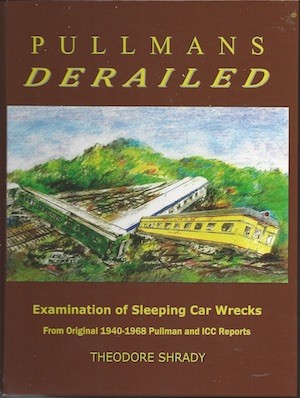 Crash. Two passenger trains hit head-on! Coaches, diners, lounges, and sleeping cars zigzag along the tracks at different angles. People injured or killed. Trains are at a standstill.
Then, Pullman, the Interstate Commerce Commission, and railroad inspectors go to work. Masters in their fields, these men examine every aspect of the wreck from different points of view. Material is condensed here, but the investigators' reports are still in astonishing detail. A broken bolt, a cracked center sill, or a faulty signal is meticulously recorded. After months of investigation and testimony, the cause is found.
Pullmans Derailed lets the reader follow the inspectors' reports through 35 high-profile accidents between 1940 and 1968. Relevant accident terminology and procedures used in the investigations are explained in 144 pages with the help of over 200 photographs and illustrations.
Go behind the scenes for an inside look at passenger-train wrecks, before, at the scene, and the follow-up.
Book Links
Twitter
Atlantic Coast Line & Seaboard Air Line Railroads Historical Society
More Great Reads: