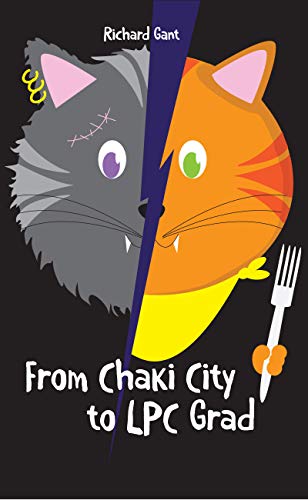 From Chaki City to LPC Grad : Richard Gant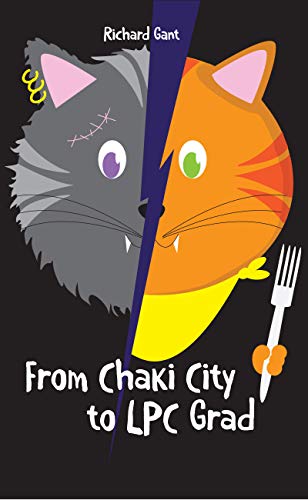 Where on earth is Chaki City and what in the world is LPC Grad!!?
All will be revealed in this tale of two very different clans of cats, who find themselves left to their own devices, somewhere in Central Asia where all the countries end in "Stan," after their human masters deserted them (good riddance!) in the wake of a nasty virus.
Whilst it was a life of luxury for the Cattishtanis thanks to all their TV kibbles commercials, it was anything but for the Little Poor Cats, soon to become the LPCs, who seemed condemned to a life of misery.
That was until a twist of fate along with a little help from the mysterious Fishing Cat would change their lives forever and give them the chance to found their own country where they would turn a disused Russian airbase into their very own capital: LPC Grad!
And so as the Cattishtanis carry on living it up in their capital Chaki City, it's game-on as the LPCs prepare to turn the tables on their former tormentors!
With a delightful cast featuring loveable villains Sniff and Shoof from the Cattishtani secret police, Misqui, Chaki City's highly unpredictable clairvoyant and Vlad the scheming LPC supremo, not forgetting McHackey the cunning computer kitty and of course, Hubertus, the pompous President of Cattishtan, this is a gripping book that will have you in fits of laughter from start to finish.
So, if you've ever wondered what your pets might get up to if you went away, then you are warmly welcome to join in the thrills and spills as LPCs and Cattishtanis battle it out in ten wacky misadventures to get their paws on the biggest prize of all – the TV kibbles contract!
More Great Reads: