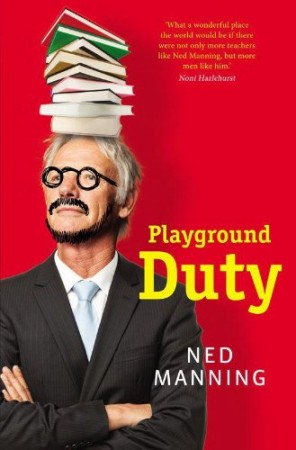 Playground Duty : Ned Manning
Playground Duty
In the baking heat of February 1973, wearing a purple body shirt and an expression of confidence that belied his nerves, Ned Manning faced down a classroom full of kids in Tenterfield in remote New South Wales. It was the start of many years of teaching, by turns exhilarating, nerve-fraying and inspiring.
Packed with stories of students both recalcitrant and driven, lesson plans, staff rooms and drama – as studied for the HSC and lived every day – the book roams from high schools in dusty country towns to the edgy Newtown High School of the Performing Arts in Sydney's inner city and a crucible of creativity at EORA Aboriginal Centre. Through the challenges he inevitably faces, Manning finds the common thread of possibility and hope that runs through his profession.
A funny and disarmingly honest memoir of a full life of teaching, Playground Duty has the power to rekindle a spark of glee and optimism about teachers, kids and even schools.
"Ned Manning's remarkable book is certainly the Australian equivalent of Frank McCourt's classic Teacher Man. It is written both with passion for teaching and a genuine love of the many children Ned has taught over his long and successful career." Dr David Zyngier
Book Links
Website
Blog
Twitter
On Amazon
More Great Reads: