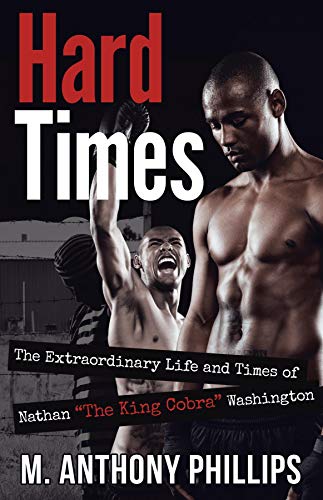 A fading boxing magazine looking for a big story goes on the search for a heavyweight champion on the 50th anniversary of his epic fight when he disappeared after it was discovered that he was an escapee from a Georgia chain gang.
Max Newcomb, a young new writer at Gladiator Magazine is given the mission of saving the magazine when it is discovered that it's the 50th anniversary of an epic heavyweight championship between Jack Gravano and Nathan "The King Cobra" Washington. Nathan disappeared after it was discovered that he was an escapee from a Georgia chain gang, leaving his pregnant wife behind. Nathan is tracked down in South Central Los Angeles living with a grandson. He recounts to young Max of his life growing up the son of a sharecropper and going to a chain gang for beating up three white men. Forced into bare-knuckle fights, cruelty, racism, and a sadistic warden, he escapes, changes his name, and ends up fighting for his country in the war.
After the war ended Nathan moved to New York to start his new life. Looking for work he ends up at a Harlem boxing gym and begins a career surrounded by mobsters running the fight game. He meets and falls for Belinda Birdsong, a jazz singer with a drug problem but a great heart.
After finally getting the fight of his life Nathan doesn't disappoint his fans. He knocks out Jack Gravano and wins the heavyweight championship. Stories start to leak out about Nathan's past and with the police closing in, Nathan escapes, joining the Merchant Marines. Nathan goes on incredible adventures around the world, all the while trying to get back to Belinda. Nathan tells Max the story of what led up to that epic fight and why he left and his various attempts to reconnect with the love of his life all the while running from his past that haunts him to the day.
Carr Square (The Village) and A Tall Dark Sin by M. Anthony Phillips are also on Whizbuzz Books.
Book Links
Website
Facebook
Amazon Author Page
On Amazon
Hard Times: The Extraordinary Life and Times of Nathan "The King Cobra" Washington : M. Anthony Phillips