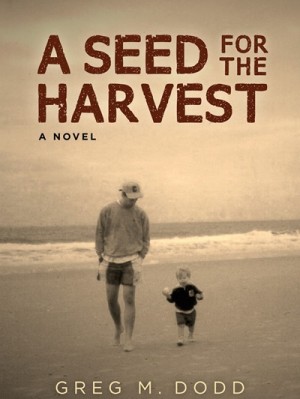 A Seed for the Harvest : Greg M. Dodd
A Seed for the Harvest
A Seed for the Harvest is an honest, touching, and sometimes humorous portrayal of the transforming power of faith in Jesus Christ.  The story follows the life of Jon Smoak, an advertising professional in his early 40's living in Columbia, South Carolina. As the book begins, Jon had been a Christian for twenty years.  
Yet the only visible evidence of his once life-changing faith was the Bible he kept on his nightstand and somewhat regular attendance in church.  But now, as he prayed in front of his Sunday school class, he searched aloud for the true meaning of his faith.   
Did Jesus die on the Cross so he could spend two hours a week being social and entertained?  "Why am I here?"  
Jon's search for God's answer will lead him down a path he would never have chosen on his own and touch the lives of people he would never know.
Book Links
Website
Twitter
Amazon Author Page
On Amazon
More Great Reads: