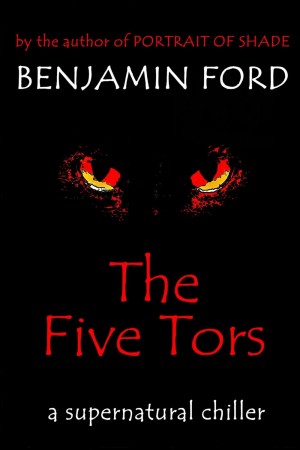 The Five Tors : Benjamin Ford
The Five Tors
In the wilderness of Dartmoor in South-Eastern England there lies a village named Dorstville, and on its outskirts is a house named Naghene Hall. It is a house hidden from view to those who do not know of its existence. Buried beneath the house is an ancient evil from the dawn of time, which will awaken when the blood red moon of a lunar eclipse and a full moon on the winter solstice marks the Night of Madness, the night when a non-believer must be sacrificed to bring about Armageddon.
Rob Tyler, author of thirteen horror novels, has been struggling to find ideas for his new book. When he receives a number of mysterious warnings to stay away from Dorstville he does the exact opposite and sets out to find the village. In so doing he unwittingly sets in motion a terrifying sequence of events that might just lead to his death – and the rebirth of the terror buried beneath Naghene Hall.
Because, although he might be a horror writer, Rob Tyler doesn't believe in the existence of the terrors he writes about.
Book Links
Website
Twitter
Facebook
Amazon Author Page
On Amazon UK
On Amazon
More Great Reads: