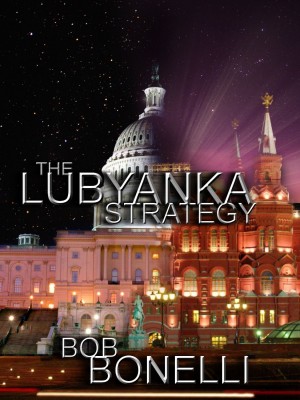 The Lubyanka Strategy : Bob Bonelli
The Lubyanka Strategy
Two veteran agents, one CIA and the other FSB, are attacked in a Moscow suburb. Heavy intelligence points to imminent terrorist activity targeting both Washington, D.C. and Moscow. The spy agencies of both the United States and the Russian Federation unite in an attempt to save innocent lives in a heart-pounding race against time. Is the attack on the agents connected to the intelligence? Is there more than impending death and destruction?
Independent contractor Michael Clark is asked by the CIA to find the answers, as he continues his personal struggle with all that he lost so many years ago. His investigation is set in modern day Moscow and reveals to you the human side of the Russian people. But the sinister plan behind the terror will shock you.
The Lubyanka Strategy is the first of a series of action thriller novels in which the main character, Michael Clark, is an older heroic figure who faces personal struggle while dealing with international intrigue and suspense. It is a non-stop thrilling page turner, written with a focus on courage and honor.
Book Links
Website
Twitter
Amazon Author Page
On Amazon
More Great Reads: