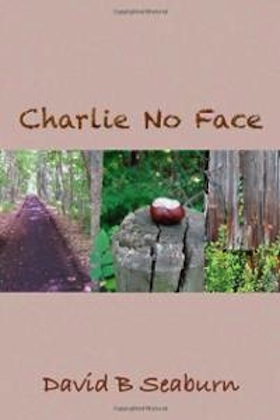 Charlie No Face : David B. Seaburn
Charlie No Face
"Everything in my life changed, just like that. I mean everything. This summer was supposed to be the best time of my short life. And up until the middle of July, the summer of '59 was. But then everything changed. My dad started acting, well, different. He wasn't completely 'there' some of the time, and I didn't know what to think of it. And on top of that, there was the whole thing about Charlie No Face."
Jackie
So begins Charlie No Face, a coming of age story about an 11 year old boy, Jackie, growing up in the late 1950s in western Pa. He lives with his father, his mother having died when he was an infant.
The biggest preoccupation of Jackie and his friends (and many others) is Charlie No Face, a severely disfigured and deformed hermit who roams country roads at night and is reputed to kill children, animals and just about anything else he can get his hands on. Jackie and Charlie No Face eventually form an unlikely friendship that transforms them both, shedding light on Jackie's mother's lifer, helping Charlie make peace with his past and teaching Jackie how to look at people with his heart.
It is a story for anyone who has ever been abused, bullied, rejected or misunderstood. It is for those who feel their true face has never been recognized. This is a story about the power of compassion and the importance of seeing with one's heart.
Book Links
Website
Amazon Author Page
On Amazon
More Great Reads: