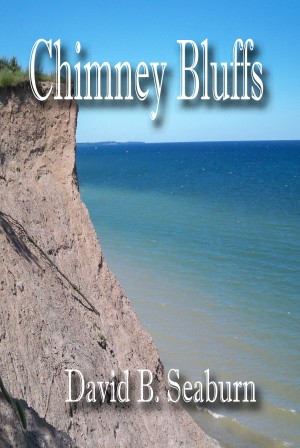 Chimney Bluffs : David B. Seaburn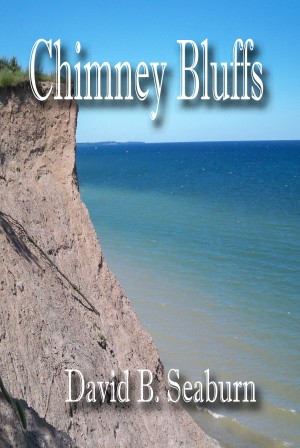 Chimney Bluffs
When state park ranger Clancy Brisco discovers two bodies and two sacks at the bottom of 300 foot high Chimney Bluffs, he is shocked. When he discovers what is in the sacks, his life is changed forever. Chimney Bluffs is a story about the power of relationships to foster hope and enable healing.
Kate and Mitch Duncan adore their young son, Danny; when he dies unexpectedly after a brief illness, they are inconsolable. Mitch believes their only option is to join their son in the afterlife so he will not be alone; Kate agrees to Mitch's proposal of suicide, not because she believes in the afterlife, but because she feels responsible for Danny's death. They put two sacks in the back of their VW van, one containing their son, the other containing his toys, and go to their favorite place, Chimney Bluffs, Ice Age spires carved out of the Lake Ontario shoreline. Mitch jumps to his death; Kate lives.
Clancy and his young co-worker and friend, Bobby, are overwhelmed by what they find in the sacks. Clancy, furious at what he thinks has been the murder of a little boy, curses Kate as she lies silent on the shore.
Over the course of several months, Clancy, Bobby and Kate will not only become friends, but will live together, their private stories mingling in an unexpectedly transformative way. Clancy, the failed husband who always hoped for a family; Bobby, whose brother's death when he was a boy destroyed Bobby's relationship with his father; and Kate, who struggles with loss and guilt and, in the end, healing and hope.
Book Links
Website
Amazon Author Page
On Amazon
More Great Reads: