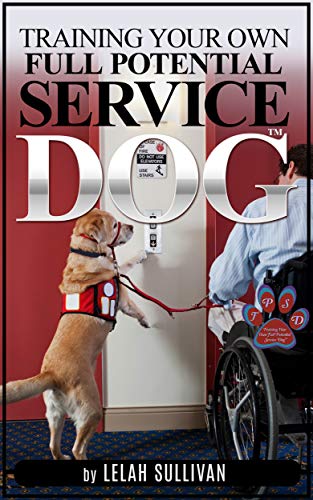 Training Your Own Full Potential Service Dog : Lelah Sullivan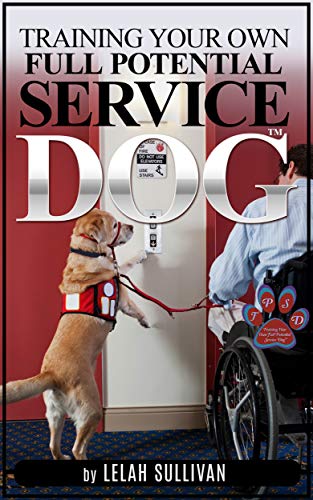 This book is dedicated to my Uncle Joseph, who introduced me to the art of dog training more than 50 years ago. He's been my inspiration all these years!
When I was growing up, some of my relatives raised and trained dogs for the circus (as well as other purposes) and I loved to spend time working with them, learning to train dogs.
One of my uncles used to brag that he could teach an intelligent dog to do anything that was physically possible for a dog to do, and he did some pretty amazing training, even with "average" dogs!
Service dogs as we know them today are a product of our modern life, but dogs have served man in similar ways for eons. It isn't a new concept.
Although my uncle trained a dog to assist a deaf man when I was a child, I'd not given that much thought to Service Dogs until a decade or so ago when I myself acquired a disability.
I have wonderful family and friends who helped me in the beginning, and they were awesome (although it turns out that there are a couple of things that my Service Dog is able to accomplish more efficiently than a human helper can, due to certain dog senses being more acute than human senses) but it's more than I want to ask of my two-legged loved ones. I don't want my disability to affect those I care about any more than it has to.
Anyway, to make this long story shorter and wrap up the "About Me" stuff, I'll just say that because I now use a Service Dog myself, and because I have a lifetime of dog training experience to share, I am uniquely qualified to write this book.
I believe that everyone who needs (and wants) a Service Dog should be able to have one, so I retired from my Service Dog Training Coach business, started a 501c3 nonprofit, and am focusing on consolidating my lifetime of training experience into books.
If you are training your own Service Dog, this book will help guide you through the process. It starts with the basics, creating a firm foundation to build upon for any type of Service Dog that you may be training.
When you finish the "Basic Foundation Intensive Training Program" included in this book, your dog will have several foundation behaviors that he'll need in order to do his Work as a Service Dog, as well as one Task that can be customized to the individual for a number of types of disabilities.
Your dog will learn to have good manners in public, and also to conduct himself in a way that will allow him to keep his attention on his Service Dog Work.
I'll show you how to teach your dog to help you deal with your life challenges, and with this method of training, he will "learn how to learn," which will make your job of continuing his training even easier!
Note: The method taught in this book can be used to train ANY dog, including pets, to reach their full potential and become awesome, well-behaved companions.
Here is the Facebook Group that I mentor in order to provide additional support for readers of my books: Please join us there!
Book Links
Website
Facebook Support Group
Amazon Author Page
On Amazon
More Great Reads: