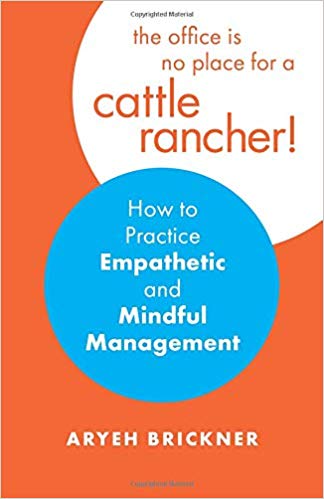 The Office is No Place for a Cattle Rancher : Aryeh Brickner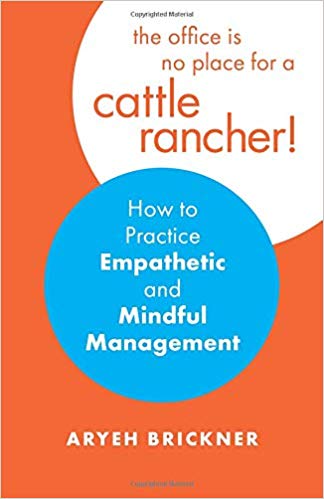 How to Practice Empathetic and Mindful Management
The Office is No Place for a Cattle Rancher provides a refreshing look into the human side of management and is an eye-opening journey for managers at any level in an organization.
Learn how to integrate compassion and empathy into your management style without surrendering your authority.
Understand what separates a manager from a great manager and how you can leave an everlasting positive impression on your employees.
Each chapter comes complete with step-by-step guidelines for improving your managerial skills.
Among the topics covered:
How to provide employees with meaningful and inspirational feedback that increases motivation.

Insights into becoming a better listener both in and out of the office.

How to run fun, efficient, and effective meetings and not ones where everyone is scrolling through his or her phones!

How to fire someone with dignity and compassion.

Avoiding a dud hire: How to choose the right employee from a sea of applicants.
This book is a must-read for anybody who is fed up with generic management books peddled by people who have seemingly never managed a real human being!
Book Links
Website
Blog
Linkedin
Amazon Author Page
On Amazon
More Great Reads: