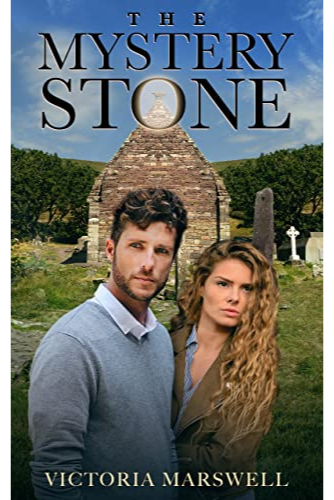 The Mystery Stone : Victoria Marswell
Supernatural stones. Ancient rituals. Mysterious ruins. Nothing unusual for the Hillestad siblings. Until…
Jeanette Hillestad receives news of her brother's disappearance during his recent archaeological expedition and must travel to Kinsale, Ireland. She enlists the help of a local Irishman Conlin Murphy, who's adamant about staying out of her rescue mission for the safety of his teenage daughter.
But when relic hunters attack Jeanette, and Conlin discovers a map, they team up to search for her brother. The clues lead them on an international, life-threatening chase from Ireland to Old Quebec, and Montreal to New Hampshire.
While on the run, Jeanette and Conlin's bond deepens with their undeniable attraction, which complicates matters.
Now, they need a greater force to survive the dangerous people willing to kill for the Mystery Stone. The consequences of her brother's actions challenge their beliefs and may cost Jeanette to sacrifice everything.
Book Link
Website
Twitter
Instagram
Facebook
Amazon Author Page
On Amazon
More Great Reads: