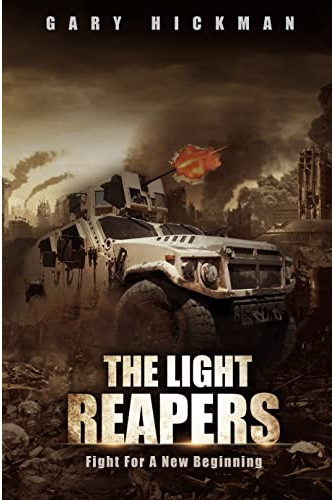 The Light Reapers: Fight for a New Beginning by Gary Hickman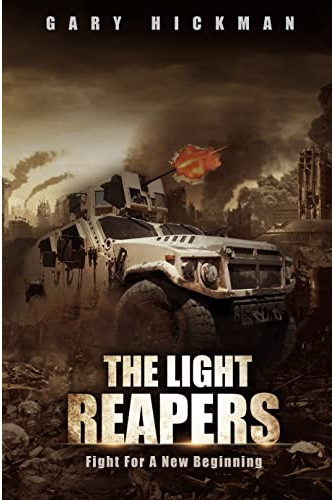 The Light Reapers have endured significant losses in the last couple of months including the death of some team members. With the infected becoming smarter and now showing signs of ritualistic killings, the Reapers must change tactics in how they battle the hordes.
As the world succumbs to the chaos brought on by the infected, the Light Reapers Special Ops Unit is faced with a difficult decision that shifts their focus from saving the world to saving themselves. With key women and civilians joining their ranks, the Reapers are dedicated to protecting this new family fate has brought together.
They had to abandon a compromised research facility which caused them to lose all the progress they had made in the last month or two. These circumstances now force Master Sergeant Priest and Captain Webb to lead the team south on a new mission down the Mississippi. One of their members, who they thought was dead, now leads his own army of the infected. The Reaper Team now must come to grips with fighting their own brothers.
Book Links
Facebook
Twitter
Amazon Author Page
On Amazon
More Great Reads: