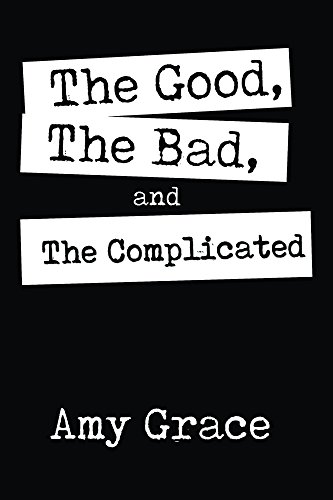 The Good, The Bad, and The Complicated : Amy Grace
The Good, The Bad, and The Complicated
The Good, The Bad, and The Complicated is a poetic collection of thoughts, feelings, and real conversations that tell a story about finding love and losing love, finding yourself and learning to love yourself, and all the craziness in between.
It is about finding the beauty in the mess and turning pain into purpose. It's about the struggle between the heart and the mind, what you want and what you need, and between doing the right thing and doing the right thing for yourself. It's the struggle in life, love, faith, and the struggle within yourself.
It's about speaking your truth no matter how ugly the truth might be and being vulnerable in order to be empowered.
More Great Reads: