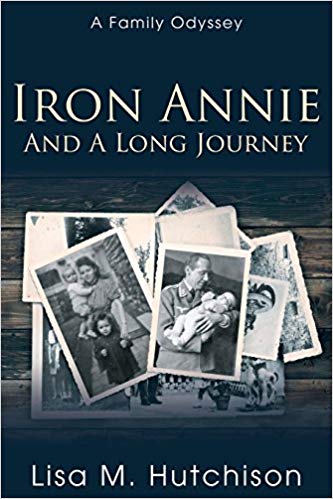 Iron Annie and a Long Journey : Lisa Hutchison
Iron Annie and a Long Journey
Many families faced considerable hardship during and after WWII in Germany. "Iron Annie and a long journey" tells the story of one of those families. The readers follow their life before, during and after the war. The author chronicles meetings with Hitler and Goering, a daring rescue and a reunion nobody ever hoped for.
The joys, the heartaches, the unbelievable twists of fate in "IRON ANNIE AND A LONG JOURNEY" by Lisa M. Hutchison will keep the reader breathless with anticipation. Following the family's journey, the readers learn a lot about life in Germany during WWII. They receive an insight into the everyday life of everyday people and how the looming war affected them. The book allows readers to learn about what being at war meant to people who had no power and no say in what was happening in their country. It is a fascinating as well as an educating book.
Those who have experienced displacement and immigration will find this story stirring a familiar place.
Book Links
Facebook
Goodreads
Amazon Author Page
On Amazon Canada
On Amazon
More Great Reads: