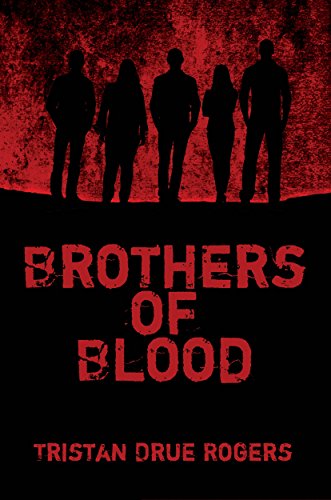 Brothers of Blood : Tristan Drue Rogers
Brothers of Blood
Belle Whynecrow and her oldest brother, Beau, attend their father's funeral, inciting a bloodlust in Beau that trickles down onto his impressionable little sister.
Eventually, Beau's antics lead him to prison, causing their mother to flee the state with Belle, so that they may lead a simple life. All for naught, Belle obsesses over the teachings of her oldest brother, awaiting his arrival, as she creates her own brotherhood, leading each additional brother to victory over a string of terrible crimes.
When Beau finally shows up at her doorstep, he does so as a devout man of God, looking to prove to his family that his time in prison changed him for the better. This doesn't bode well with Belle, who begins crafting a plan that could lead Beau headfirst into or against the brotherhood that his sister built specifically for him to thrive in.
Book Links
Website
Facebook
Instagram
Amazon Author Page
On Amazon
More Great Reads: