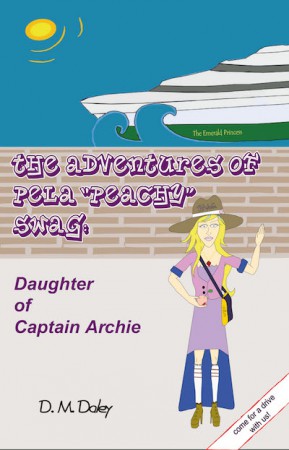 The Adventures Of Pela "Peachy" Swag : D. M. Daley
The Adventures Of Pela "Peachy" Swag: Daughter Of Captain Archie
Pela is a courageous and strong-willed young lady trying to balance; keeping a secret, while also learning to use her own special abilities.
Despite setbacks the essence of Pela's growth is simple, she has Pswag; urging her to embrace her true identity and explore her options.
Pela hopes that one day she will have the confidence to embark upon her own voyage…
Where will she go?
and
How will she get there?
Book Links
Twitter
On Amazon UK
On Amazon
More Great Reads: