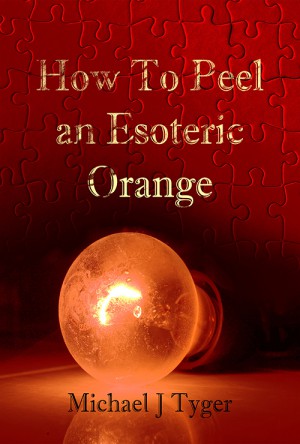 How to Peel an Esoteric Orange : Michael J Tyger
How to Peel an Esoteric Orange
Bailey Knight is the only one who seems concerned that the catastrophe of an apocalypse is looming. Facing a devastating nightmare; she alone sets out on a risky journey to discover the cause of this immanent disaster. In an amazing, eye-opening twist; she finds herself confronting painful truths with surprising grit.
You will wonder at her determination as you discover the intriguing answers to Bailey's questions about the victims of tragedy and how to go on. You will cheer at this uplifting story as Bailey takes on each peril with tenacious alacrity. She will inspire Alex, a young man who is also mired down in the agony of a shattered world. Seeing the miracle of her triumphant heart re-sparks his once defeated creativity and sets him on his feet with stunning results. Bailey will bring hope to those around her with fearless defiance as she faces her own mistakes and insecurities.
Anyone who has struggled with loss or depression needs to read this sensational and surprising allegory. Dealing with the mystery of any crisis in our lives can be daunting. Bailey Knight's spectacular courage will arouse your inner heart to believe that you too can survive the end of the world!
Book Links
Facebook
Twitter
Goodreads
Amazon Author Page
On Amazon
More Great Reads: