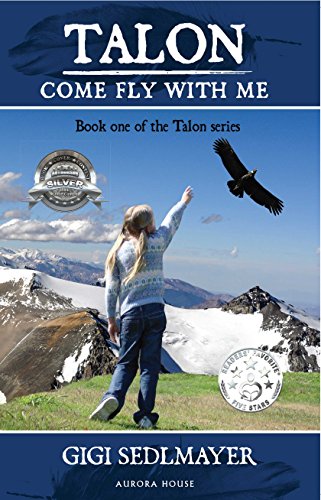 Talon, come fly with me : Gigi Sedlmayer
Talon, come fly with me
An inspirational, highly emotional and entertaining read for all ages.
This book is a lovely adventure with an amazing heroine. Matica is a strong, brave girl, who battles with her handicap and how others view her. But this isn't a story only about her gaining acceptance or overcoming her challenges. Rather, it's a tale packed full of exciting moments and tons of emotions. Matica comes across naturally as does the village and world around her. It's beautifully set in the mountains of Peru, South America, and an easy landscape to dive into.
Each situation is easy revealed and fun to read and it made one anxious to see what's next. Acceptance was eloquently woven into the story without being blatant. And the other thing this story reveals is, that when certain things happen, you don't always know why and just maybe something good will come of it.
So, take on wings and escape the reality and enter into the magical world of Matica.
Book Links
Website
Facebook (author)
Facebook (book)
Twitter
Amazon Author Page
On Amazon
More Great Reads: