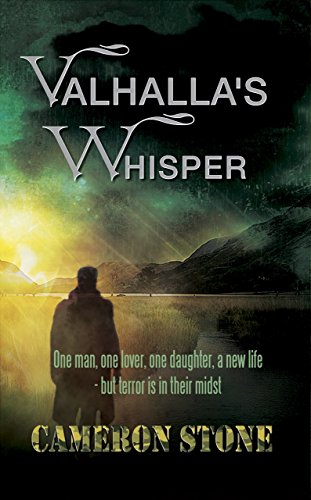 Valhalla's Whisper : Cameron Stone
Valhalla's Whisper: One man, one lover, one daughter, a new life – but terror is in their midst
One man's personal plight to win back his former lover and the heart of the daughter he never knew.
But this is no ordinary man.
Returned wounded from the Falklands War and suffering with chronic Post Traumatic Stress, Special Forces Commando Robert Stirling unhappily tries to come to terms with a new life working on his parents' hill farm in the stunningly beautiful English Lake District.
Add one Provisional IRA safe house, one arms cache, and one sinister double secret agent to ignite a fast and furious SAS manhunt that will leave you breathless.
Book Links
Twitter
Amazon Author Page
On Amazon UK
On Amazon
More Great Reads: