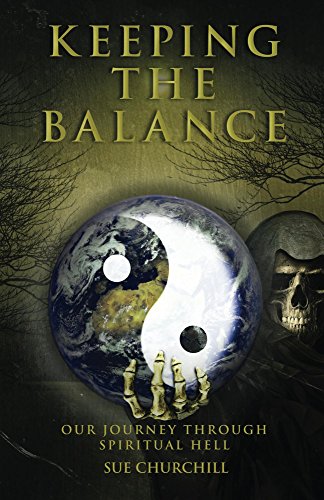 Keeping The Balance : Sue Churchill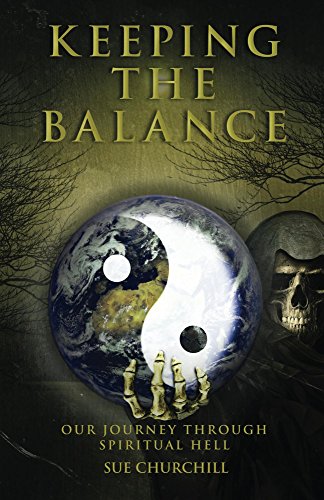 Keeping the Balance is a glimpse into the world of paranormal activity and negative entities. The book explains the spiritual clearance work Sue has carried out with her husband Mick over many years.
With over 20 years' experience of developing and working as spiritual mediums and healers, Sue and Mick found themselves on a more unusual path resolving spiritual problems that people had. It is an area undertaken by only a small percentage of mediums and lightworkers.
People who are experiencing spiritual activity may have a number of things happening to them: unexplained noises or voices; seeing shadows or spirits; feelings of terror or being watched; nightmares; objects being moved or going missing; physical touches or even violence. The victims often don't know where to go for help and fear being ridiculed.
The book includes factual accounts of some of the cases which they have dealt with; from psychic attack, attachment and spirit rescue through to full spiritual possession. Sue explains the possible reasons and causes of spiritual problems and the different types of spiritual energies they have encountered including lost souls, negative entities, demononic and residual energies.
Sue also describes the process of how they work to clear and resolve problems, which usually involve different types of energies or entities and is like piecing together a jigsaw puzzle. She has developed a deep knowledge and understanding of spiritual subjects evolved from her lifelong interest and experience which she shares. You can find information and advice on spiritual protection and well-being, spiritual development and paranormal investigation, along with background and thoughts on exorcism and deliverance, beliefs and philosophies.
For anyone interested in the paranormal or spiritual fields who is keen to discover more and likes to view different perspectives, it is an eye-opening read.
Book Links
Website
Facebook
On Amazon UK
On Amazon
More Great Reads: