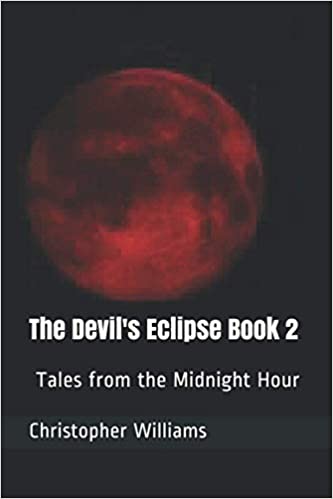 The Second Anthology of Strange Tales, Unnatural Beings, and Bizarre Occurrences.
Beware of Tonight's Forecast: Cloudy with a chance of Aliens, Monsters, and Creatures from Beyond….
Fear Me Now, The Devil's Eclipse, The Bounty: A Poet on the Run and Fear Me Now: The War Annex by Christopher Williams are also on Whizbuzz Books.
Book Links
Website
Facebook
Twitter
Instagram
Amazon Author Page
On Amazon
Tales from the Midnight Hour (The Devil's Eclipse Book 2) : Christopher Williams