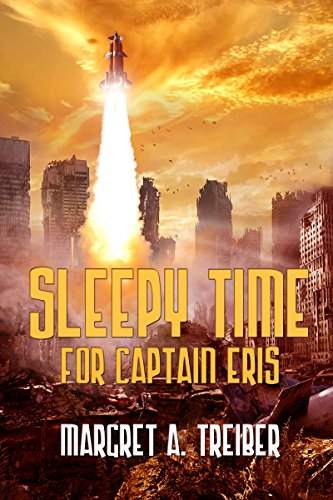 Sleepy Time For Captain Eris : Margret A. Treiber
Sleepy Time For Captain Eris
An irreverent, action-packed story of unstable superheroes, sentimental machine intelligence and nefarious realtors set in a dystopian yet eccentric future.
Captain Eris, AKA Death Engine, former military DNA tweak and mercenary is unexpectedly pulled out of her retirement in Champion Acres and dragged back into the shit by an idiot in a mech suit.
Feeling pissed off and miserable about losing her retirement lifestyle and subsequently, her chances of dying of old age; she searches for the reasons why she was reactivated. With the help of her old friend Al, an incognito artificial intelligence; and Om, a twenty-something emo tweak-girl, she discovers a plot that goes a lot deeper than losing her death. And in doing so, she finds a reason to survive.
Book Links
Website
Facebook
Goodreads
Amazon Author Page
On Amazon
More Great Reads: