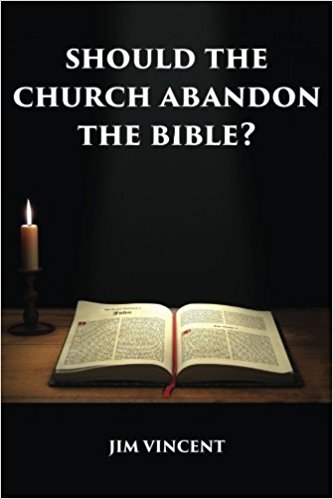 Should the Church Abandon the Bible? : Jim Vincent
Should the Church Abandon the Bible?
Is it still possible to accept the Bible as a basis for faith? Can it have any relevance for the contemporary reader? And, if not, should the church abandon it?
In this thought-provoking and challenging book, Jim Vincent suggests that the church faces a crucial decision – and one that may determine whether it succumbs to an inevitable and terminal decline or embraces a new life of bold and radical reformation.
The book is not an attack on the church. Quite the opposite. It is a recommendation for positive change to ensure the church's survival into the next century.
The author begins by considering whether the Bible can still be accepted as divinely inspired, and then takes a fair and objective look at the books of the Old and New Testaments from the standpoint of the rational, unbiased reader.
He concludes by proposing a new way forward for the church which may.not only revitalise the church but may also provide new hope to the individual struggling to maintain faith in the midst of increasing doubts.
Book Links
On Amazon
More Great Reads: