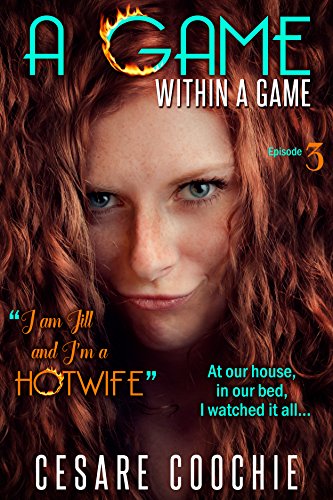 A Game Within A Game : Cesare Coochie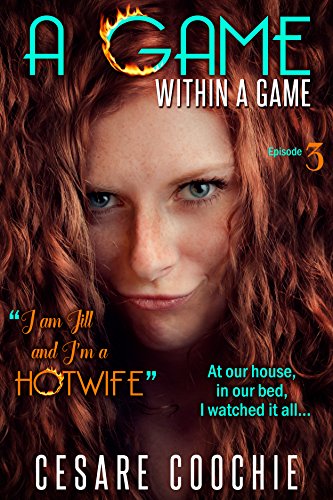 A woman with a burning desire is something to marvel over.
Bobbie's young wife Jill, a tall, freckled redhead, slender in form with more than ample assets. Is by nature, fun-loving, playful and indeed a woman of cunning wit.
She started her plea in a tee and panties, curled up on the couch with her husband. Her firm cheeks parked where she would be sure to find a truthful answer. Then made her indecent proposal. "Bobby I want to be a naughty wife again."
You see there is something else about Jill and Bobby. In the privacy of their marriage, Jill has sex with other men.
The game, he allows his young wife to enjoy penetration sex with a few good men. The game within is one of Jill's making. In a very crafty and imaginative way, Jill makes her dalliances with men an equally exciting experience for her husband. A wife that understands just whom she is having sex with. From setting up the date to the last swallow, young Jill plotted and carried out a thrill ride for her husband.
Jill's a very loving wife that understands her man's kink, and much to his delight has sex with his head. When the night of sex was over, you might think he had the better time of it.
A husband taken on a wild journey, yes she had sex with her boyfriend, but for loving spouse, it was way more than just watching.
Spoken in the voice of both husband and wife. Without humiliation, risk or regrets.
Book three picks up where book two left off. Jill had a brief fling with a man in the back seat of her husband's car. Wanting more of him, Jill pleaded with her husband to let her have a boyfriend for a night, at their house and in their bed.
Yes, a wife had sex with a man, not her husband. However, the subplot is Jill having planned the whole evening to make it an exciting adventure for her husband. One he'd never forget.
13,900 words for an adult audience only. The themes in this book are. Wife Sharing, Hotwife Erotica, Psychic Sex, Loving husband, Epic oral sex, Exhibitionism, Voyeurism. And a little surprise.
Book Links
On Amazon
More Great Reads: