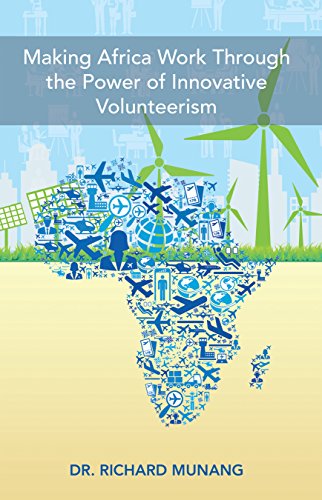 Making Africa Work Through the Power of Innovative Volunteerism : Dr. Richard Munang
Making Africa Work Through the Power of Innovative Volunteerism
This book outlines practical policies that countries in Africa should take to accelerate socio-economic transformation and achieve ideals of sustainable development goals. Many countries in Africa have been independent now for several decades. However, the pace of socio-economic transformation in the region has not been reflective of the decades of self-determined rule. As an example, South Korea was at par with most African countries at independence. Yet with much fewer natural resources, it has grown its economy to be fifteen times that of all African countries combined.
The book's key benefit is presenting a novel strategic approach to building much needed climate resilience, where prioritised socio-economic benefits are achieved as a direct offshoot. This foundational paradigm incentivising the country's climate actions has hitherto been missing, with climate actions premised only as obligations.
To make the book readable across broad audiences, the strategy used is the personification of some of the author's personal experiences, matching them with practical measures for the envisioned development trajectory—premised on leveraging Africa's human capital and the culture of innovative volunteerism. This approach provides a more palatable way to present an otherwise technical write-up and is likely to elicit interest across the board.
Book Links
Website
Twitter
Linkedin
Publisher
Amazon Author Page
On Amazon
More Great Reads: