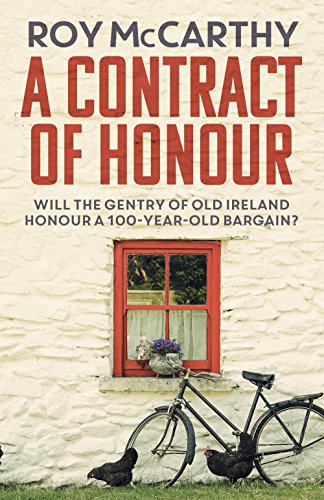 A Contract of Honour : Roy McCarthy
A Contract of Honour
Many years ago, in rural West Cork, a mother makes a desperate bargain with the elusive little folk that live in those parts. Her newborn son is dying and she will do anything to save him. She parts with a family heirloom, a priceless emerald brooch.
Years later in dingy inner-city Birmingham, Kath's life has stalled. The young student determines to find out the identity of her natural father as a project to give her life meaning. Her search takes her to Ireland.
Does Kath find her father? And how does she find herself set on a second quest, to call in the bargain that was made so long ago?
Book Links
Website
Twitter
Amazon Author Page
On Amazon UK
On Amazon
More Great Reads: