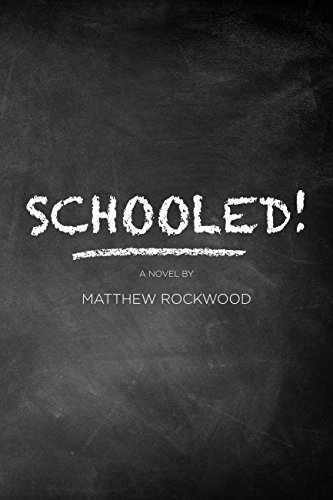 Schooled! : Matthew Rockwood
Schooled!
SCHOOLED! is a fast-paced, fictionalized version of a three-year teaching odyssey that shines a light on the often hidden underbelly of a divided New York City public school system. The novel is, in part, based on author Matthew Rockwood's real-life experiences.
"I wrote SCHOOLED! to offer readers a look into the realities faced by public school teachers working on the front lines day in and day out. Until we can see what the problems are, we won't be in a position to fix them. Public education is the backbone of democracy. Right now the public system is failing a huge number of children who could potentially contribute to society."
Matthew Rockwood is an attorney who left the law to become a teacher. He taught for three years in the New York City public school system as part of the New York City Teaching Fellows Program and continues to teach at the community college level. He is a graduate of the Writing Seminars program at Johns Hopkins University and holds a JD from Boston University School of Law. He lives in New York City with his wife and two children.
Book Links
Facebook
Goodreads
Amazon Author Page
On Amazon
More Great Reads: